Post by twoton on Aug 24, 2007 22:38:00 GMT 7
Here are a few pictures I took during two days of field trips in the vicinity of Kuching and Gunung Matang. Again, my undying gratefulness to Robert and Georges who arranged these outings.
The first trip took us into the bushland past Gunung Matang. Up to that point, I'd never seen a Nepenthes in the wild, so imagine my face when Georges stopped the car right by the roadside, telling me we were going to see huge rafflesianas right there next to the tarmac. And we certainly did - the first Nepenthes pitcher I ever saw in the wild was a 35 cm tall raff upper which Robert kindly pointed out for me. After that, pointing out stuff became quite unnecessary, as one only had to slowly rotate on one's heel and look at the ground or into the trees to see a vast mass of raffs, amps, mirabilis, gracilis and all kinds of hybrids thereof, all within touching distance. "Boggles the mind" doesn't even come close to describing the sensation....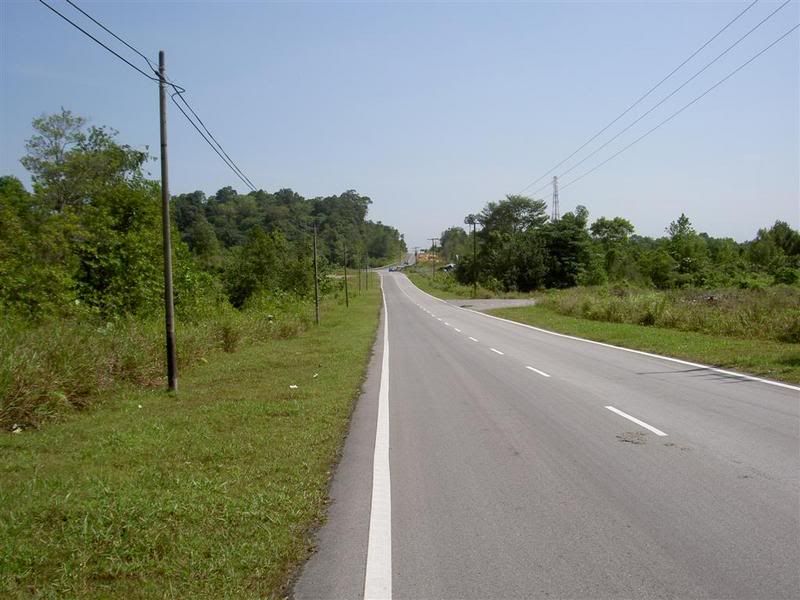 rafflesiana uppers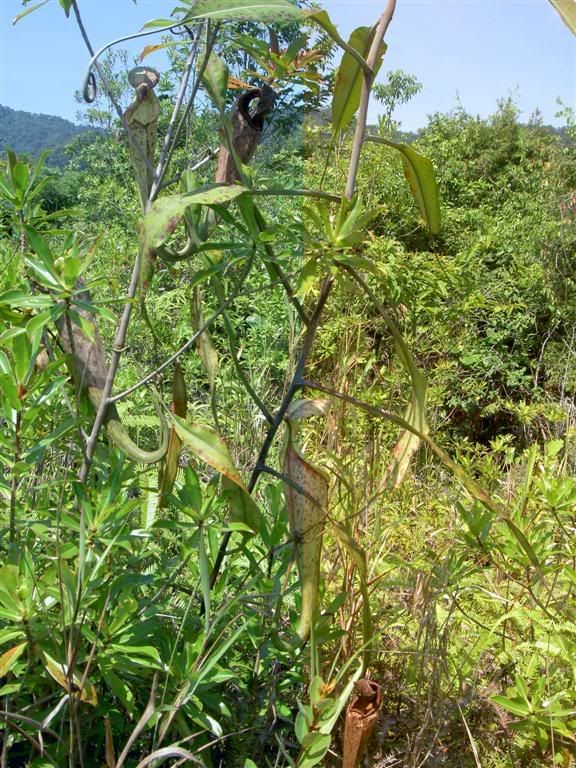 mirabilis x rafflesiana (rafflesiana x mirabilis?)
mirabilis
mirabilis and local visitor
Some sweaty and totally hyped-up German kid, touching the first wild Nepenthes pitcher of his young life.
I forgot where we saw these, but see them we did. Any IDs?
Later on, we went into a kerangas (heath) forest with tons of ampullarias:
Jacinda, Georges and Robert in proper jungle attire. NEVER leave home without some kind of sun protection for the noggin...
Big, fat spotted amps. All fully grown ampullaria pitchers I saw in Sarawak seemed to be at least five centimeters tall. So much for my anemic greenhouse plants...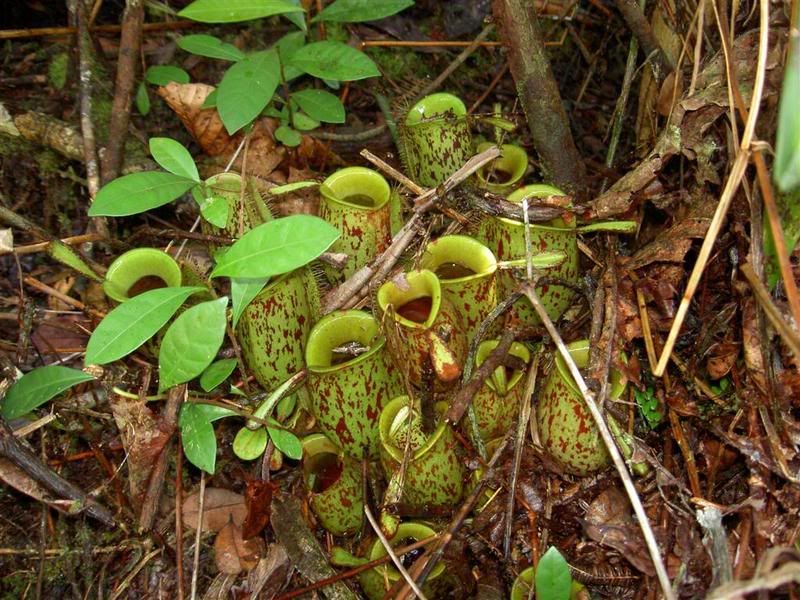 Purple gracilis
Big, fat, dried amps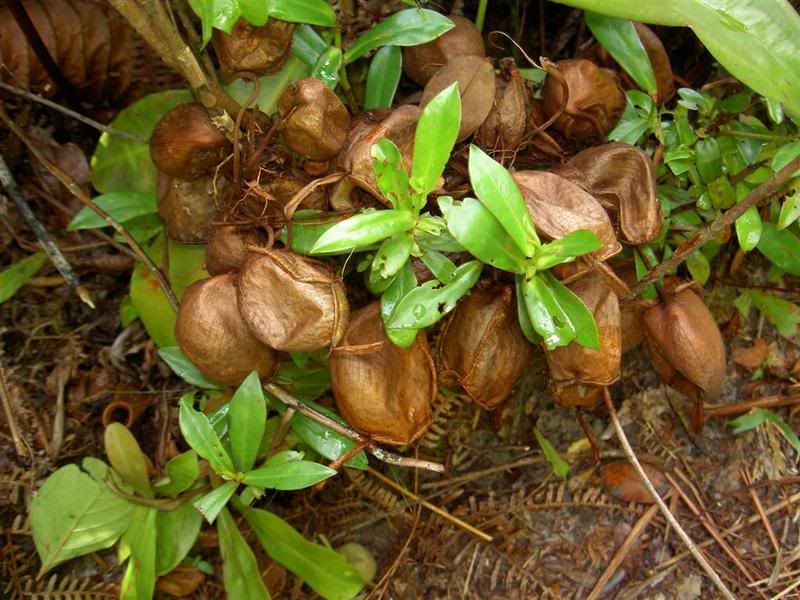 What's the Latin name for this? We have it in the garden....
On another occasion, we went to some development site just outside Kuching, where again, by the roadside, you couldn't take a single step without squashing at least three different Nepenthes species and heaps of Drosera burmannii.
Plant enthusiasts amidst the botanical wonders
mirabilis v. echinostoma
BIG mirabilis
"A few sticky plants, for those who can't get away from them."
(Charles Clarke during his speech on Nepenthes of Cape York, where some Drosera indica had barged between his lens and the N. rowanae. I'm telling you, that chap is
seriously
funny.)
Tomorrow: the conference and the strange, yet lovable bunch that attended it!