Post by ayi on Apr 18, 2013 11:21:54 GMT 7
Hi All,
If you have copies of Stewart McPherson's New Nepenthes Vol. 1, then you are probably aware of the Nepenthes accidentally discovered by Belgian ornithologist Herman Nuytemans in 2002. Late last year, Herman, through the recommendation of Thomas Gronemeyer, contacted me through email and discussed plans to climb again the mountain where he found the plants, in the hopes of getting it properly described. Unfortunately, Herman had an accident a few weeks before his trip commenced to the Philippines, and so I had to climb the peak without him, but with the assistance of the two guides who were with him at the time the discovery was made, along with his nephew.
This Nepenthes proved very difficult to find, as it proved my early suspicion that it prefers shaded locales. Indeed, the first trail we took ended in an extremely dense tangle of bamboos and spiny rattans and Pandanus near the windswept summit. After taking our lunch and regrouping, we took on another trail and split into 3 groups; some minutes later one of the guides yelled 'baso-baso', which is the native name for Nepenthes.
This is the fourth Nepenthes from Luzon to be found, after N. alata, N. ventricosa and N. blancoi (I do not agree with Cheek & Jebb's recent paper about their treatment of this taxon), but its in situ study officially took place six years after I made the discovery of another entity, from western Luzon (2007). Nepenthes sp. Luzon corresponds to Danser's Insignes Group, which now brings the number of the group from Luzon to three, plus two more undescribed taxa. This Nepenthes is unusual from all other species in the genus in preferring densely vegetated spots, in shade. None of the plants found were observed to direct their growing tips to the light. They grow sympatrically with N. ventricosa.
I must apologise for the lousy quality of the photos- conditions were horrible as we were met with very cold and heavy rains and extremely thick walls of herbaceous vegetation that allowed progress of only a meter or so after almost every ten minutes. Leeches and spiny plants were everywhere.
Alocasia heterophylla, grey-leaved form:
Alocasia sp., from the A. lobbii group probably:
A Cyrtandra (Gesneriaceae)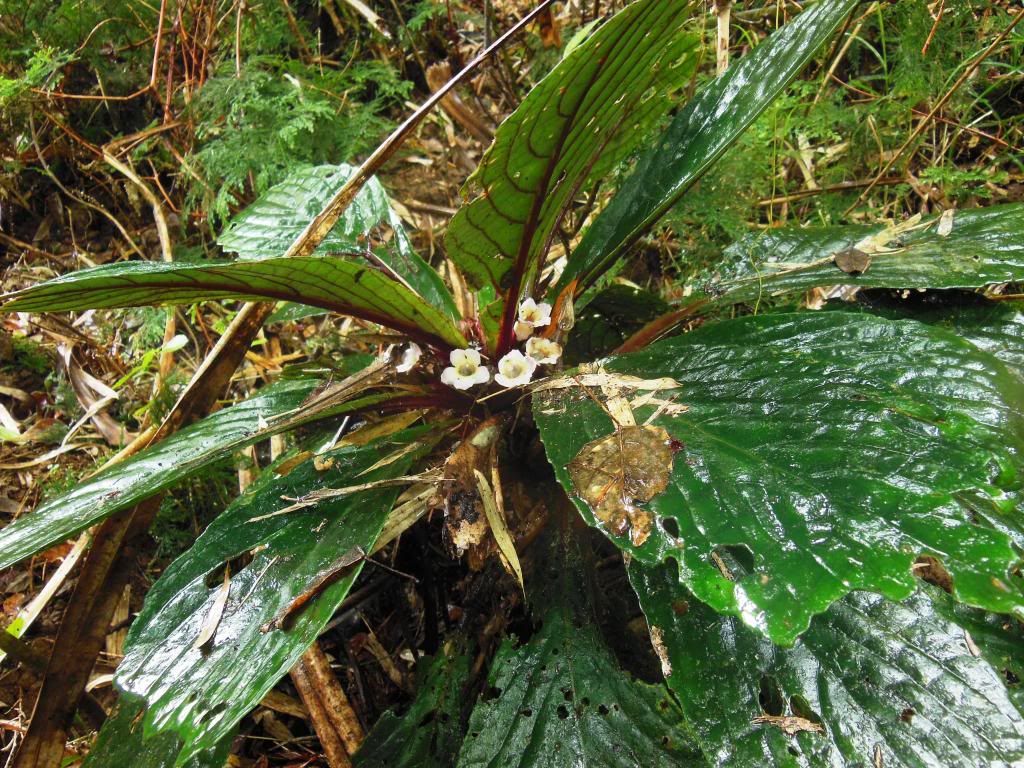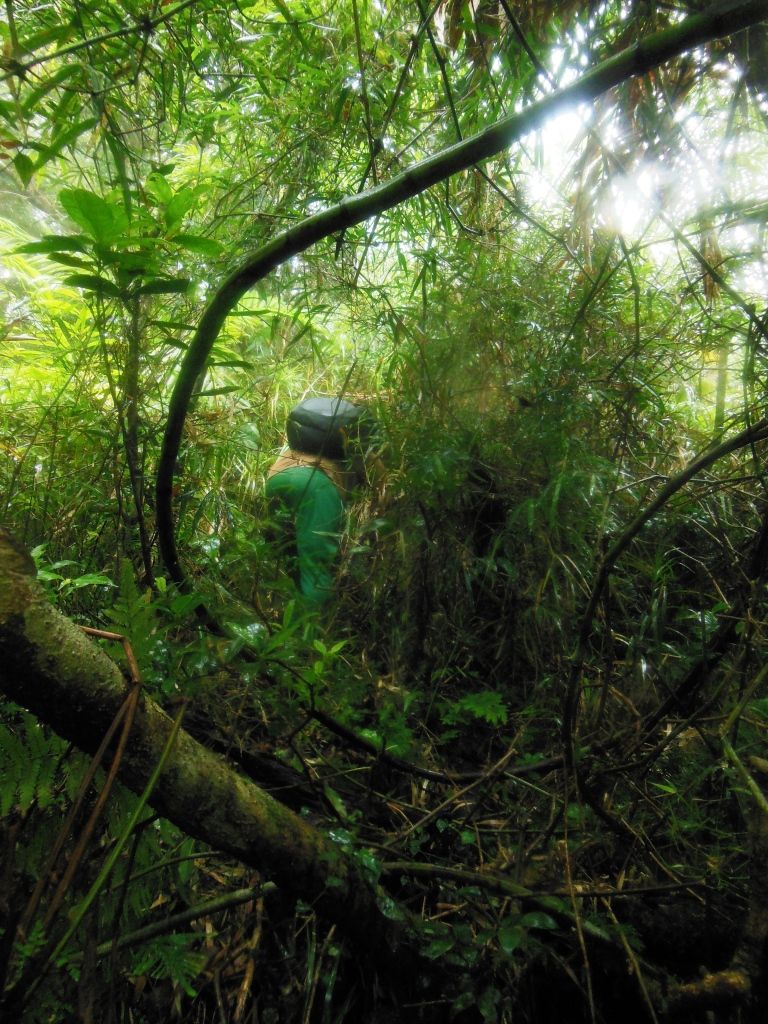 One of the guides looking for a way out of the tangled mess we were in: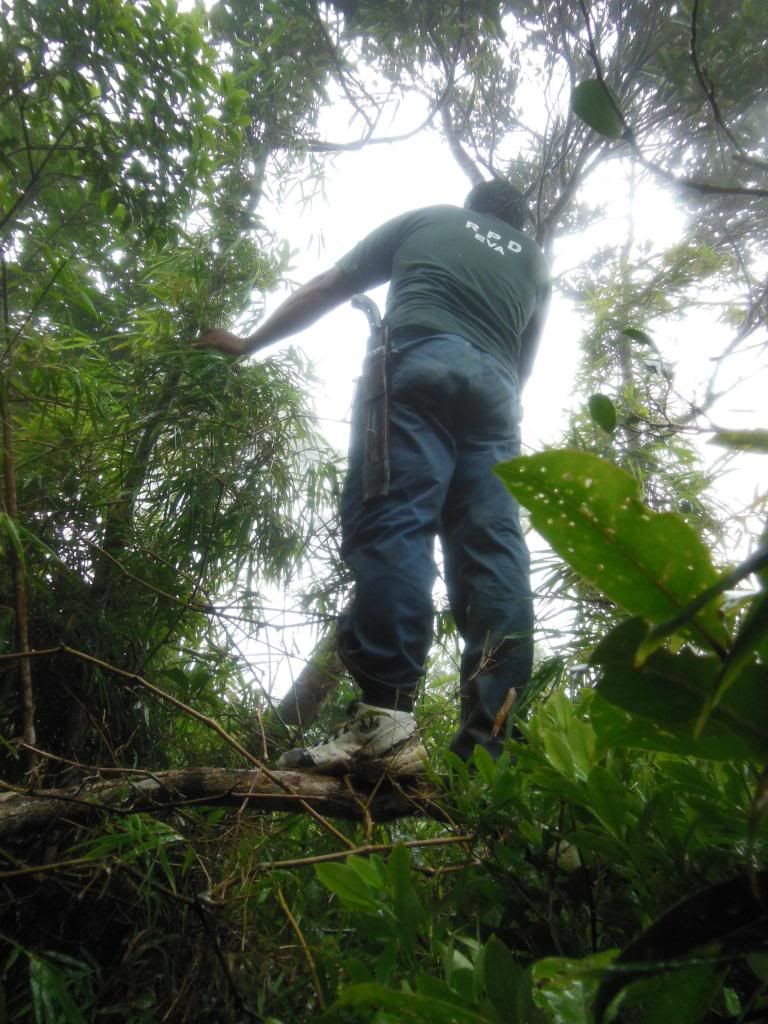 Fruits of a rattan species. The thin flesh imparted a salty and VERY, VERY sour taste.
The first trap seen: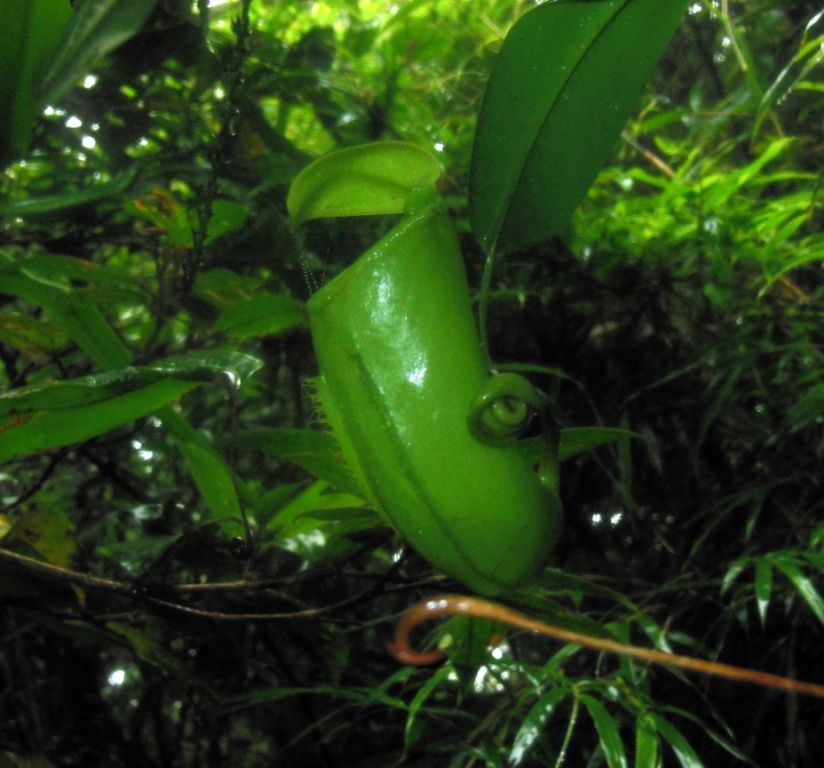 From a basal rosette growing in deep shade. Note that the peristome ages to black: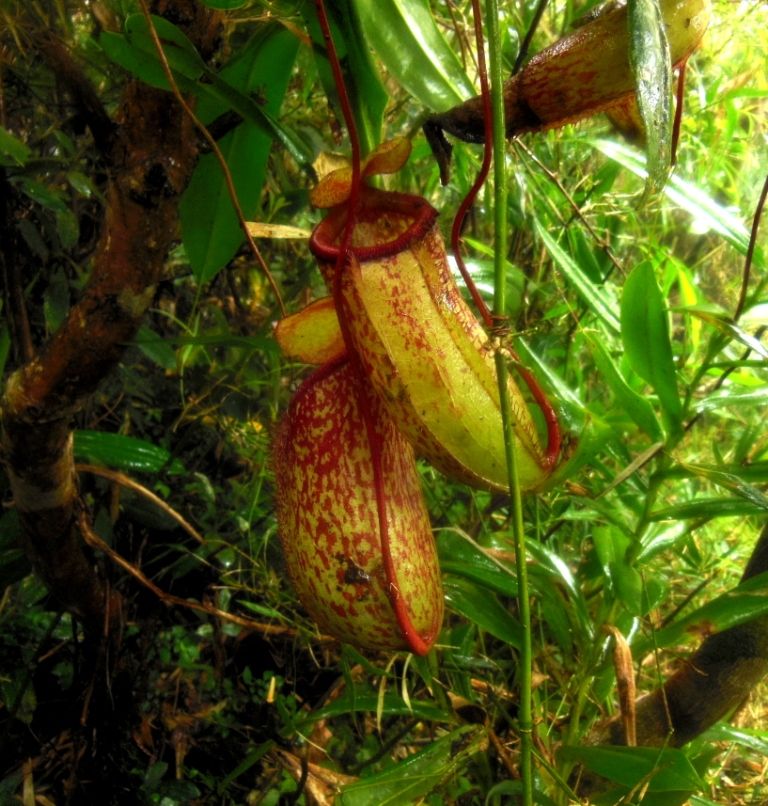 Like N. sibuyanensis and the plants from W. Luzon, the traps of these plants can also be found burrowing in the forest substrate:
Newly opened upper trap:
Note the wings that do not reach to the peristome:
That's me with the green shirt, with Herman's nephew (blue and black), and the two guides.
P.S. Perhaps it's about time that Luzon be given more attention, Nepenthes-wise

Wally