Post by quogue on Jul 25, 2009 9:57:19 GMT 7
Been awhile since I posted Ceph pics... got that Dreaded fungus and had a problem with that for awhile which set all my plants back.
But I beat the fungus again and the plants have recovered. Still not back to where they were yet.
Anyways:
One Clone I have (& I do not use that term lightly)
In the tank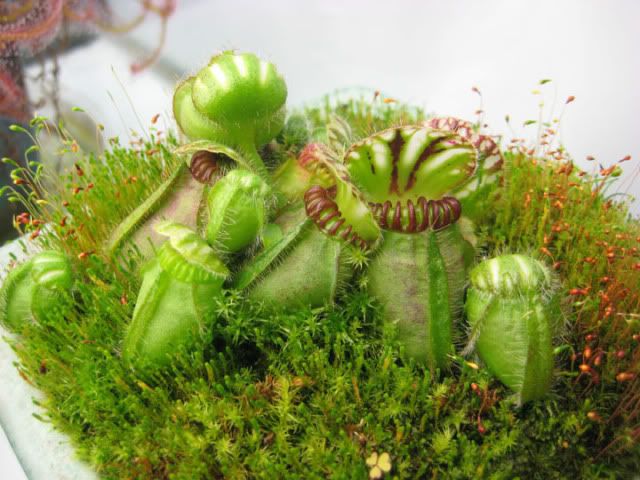 Fancy pot pic
A plant I got from Meadowview BRS awhile ago. Massive rootsystem, starting to poke up from the ground again
Here's a cool one, a Ceph that makes hooked ribs... the other two forming pitchers seen in the pics have developed since this pic I took last month (takes me awhile to post sometimes...)
Both of them carry this trait.
The new plant for the Tiki pot.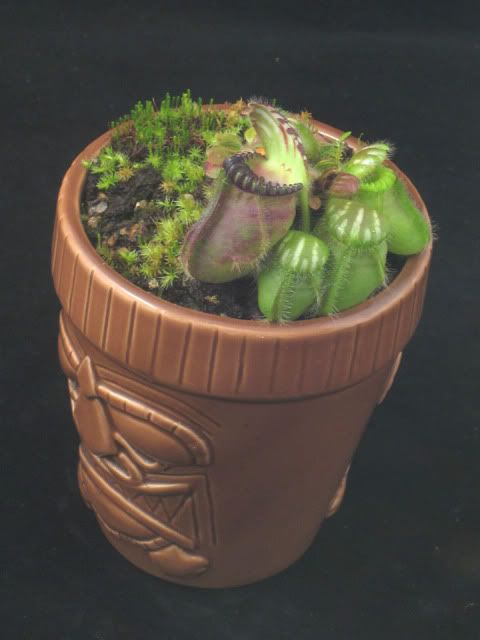 A plant that was seed grown from a friend that I got the Hooked Ceph from as well.
This plant seems to put out pitcers that are Wider & Flatter. The trait has continued for the whole time now and I hope it is stable.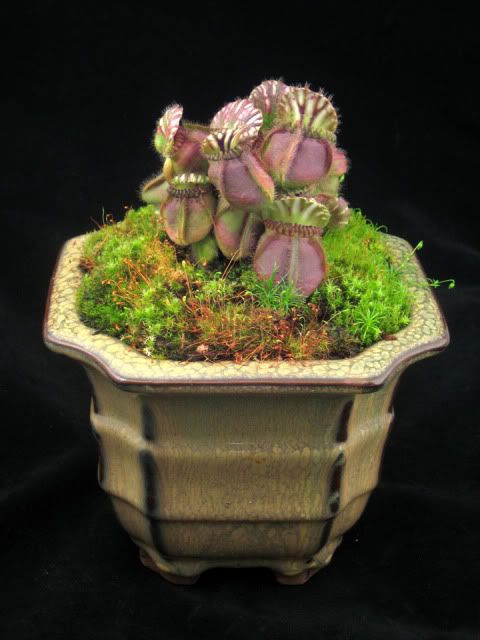 A close-up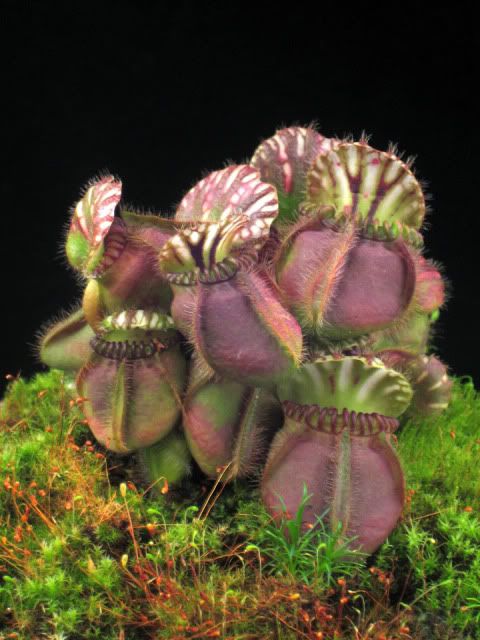 Another angle
In the Tank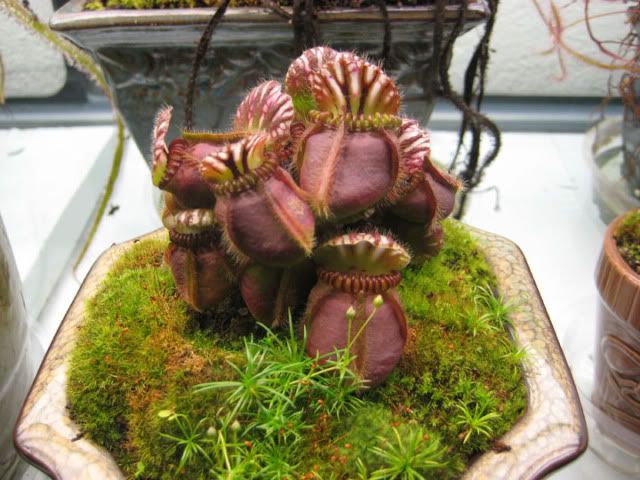 These are another of another clone (again I do not use that term lightly)
It's only a clone though... the secret to strongly-coloured Cephs is long term strong light & cool temps so they do not get overheated & collapse over time.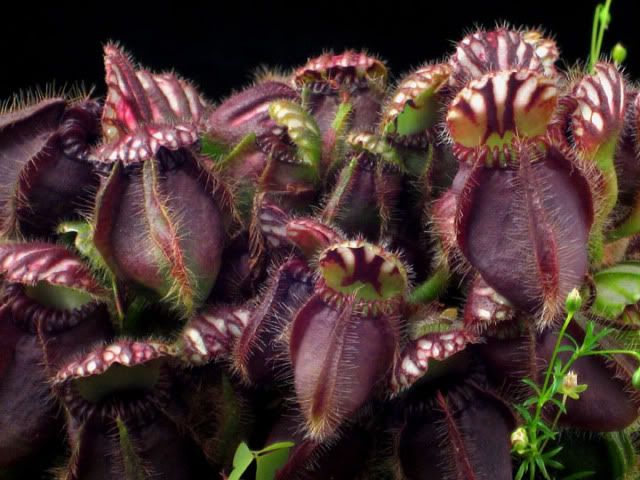 Top o' Pot
The strip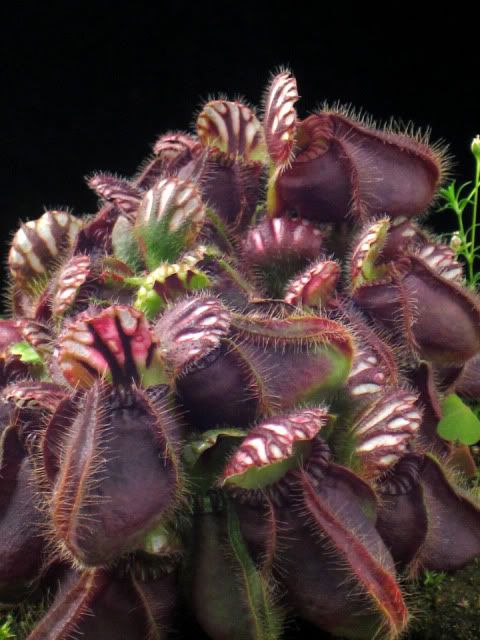 The whole pot