Post by ebeyonder on May 21, 2006 21:36:20 GMT 7
Hi all,
My recently acquired N. x Predator from EP has almost all of its older leaves and pitchers dried up. Normally I would attribute this to the usual acclimatisation process but another local grower, who got another Predator from the same order, observed the same browning leaves, which later spread to the stem and killed the whole plant. In his case, the entire process was quite quick - within 7 days of seeing the first brown spots, the whole plant was black and dead.
In my case, I've had the plant for about 3 weeks now and the leaves have been steadily browning. When I shook the plant accidentally while checking the stiffness of the growth tip (and it is stiff), the whole plant was quite shaky, leading me to the conclusion that its roots are either few or diseased.
Here are some pictures: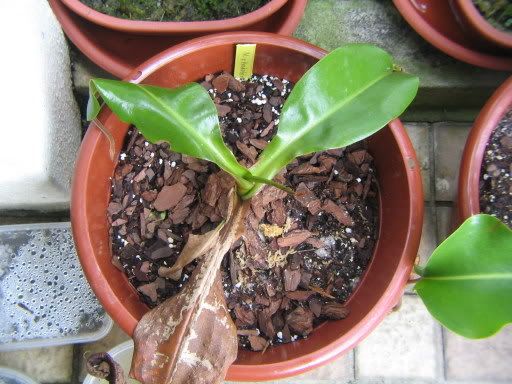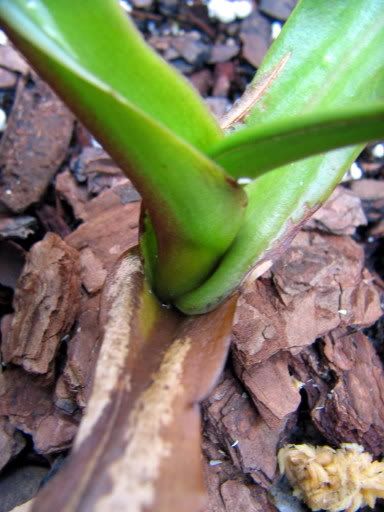 As can be seen, the stem looks green, though beneath the green part it is brown and woody. I may be worrying over nothing, but being such a valuable acquisition and the experience of a fellow grower with his plant, I thought I just check with you all. Is the Predator all right? Thanks.
Growing conditions
Temperature: Tropical, lowland climate; 28 - 32*C
Humidity: 70% in the day and up to saturation at night
Soil used: Equal parts of orchid bark, peat, perlite, vermiculite and sand.
Watering: Watered once every 2-3 days, never on consecutive days.