N.naga
Aug 5, 2012 3:18:39 GMT 7
Post by garethuk on Aug 5, 2012 3:18:39 GMT 7
I noticed today that Wistuba has added N.naga to his list... (€30 for those who are interested!)
I have a few thoughts on N.naga... who else here has been trying to grow this one from seed sources? Anyone else feel like sharing their results?
I've now tried naga from 5 different attempts, one of which is too small to show anything much at all, but here's results from my other 4. Sorry about the flash photos, but it's been dark and raining here in the uk for the last 8 months or so.
1. These are plants grown from seeds supplied by Olivier Marthaler. Now, I note in Wistuba's list, his photo is supplied by Olivier Marthaler.
Makes me wonder if Wistuba's plants are from the same seeds as mine? Now, at the time, I swapped a N.flava plant for 20 wild-collected naga seeds (I know, I know, I know, so before someone else says it, I'll get in first with a mention of swapping cows for magic beans.)
I got a few seedlings, which I passed around a couple of contacts, and to quote one of them "they seem quite temperature sensitive". ie, put these in highland conditions, and they die. These are lowlanders.
I know that at the time, Olivier was trading naga seeds from 2 locations, anyone else got any results from these seeds?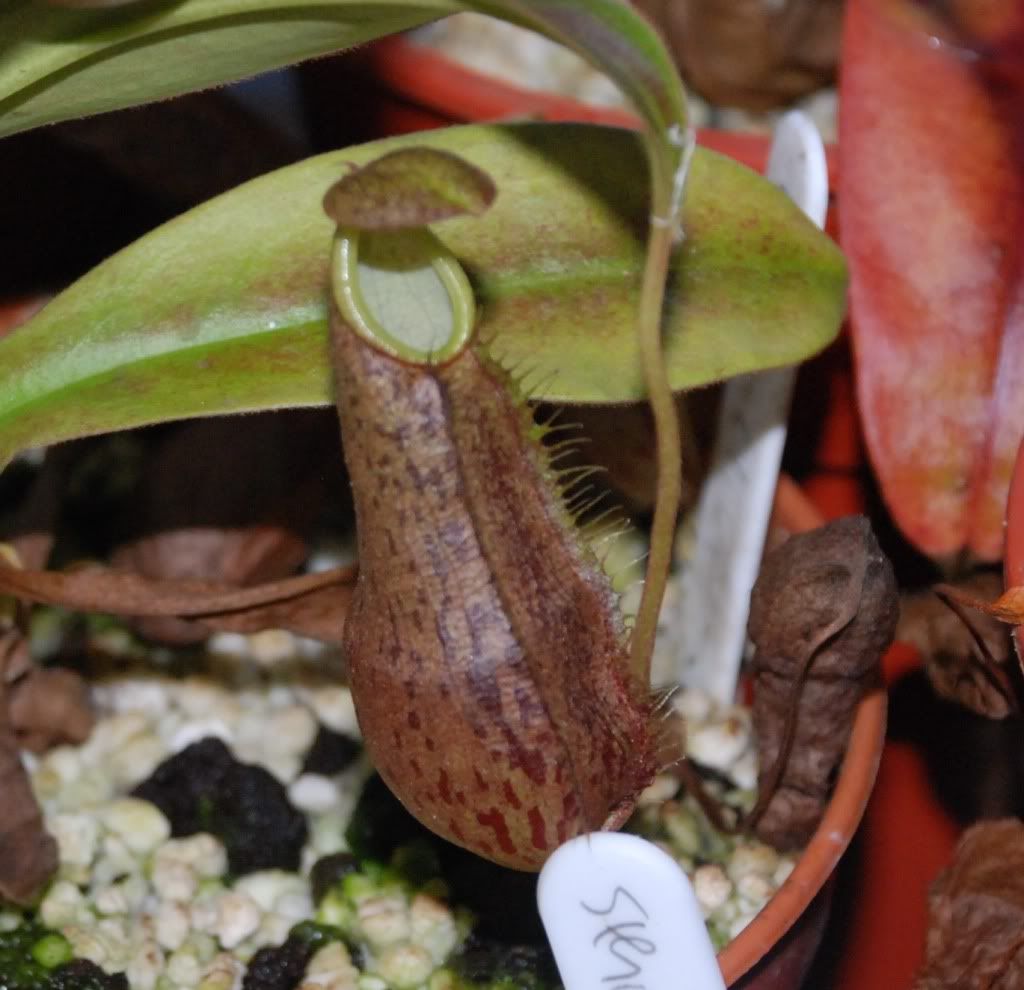 2. Seeds from Ricardo on ebay. After a full TWO YEARS, these are still under 3cm across. I don't have anything else that has grown that slowly, not even villosa. They are highlanders, they hate warmer temperatures, so I have no idea what these are, and it will be a long long long time until we have any shot at an ID with these.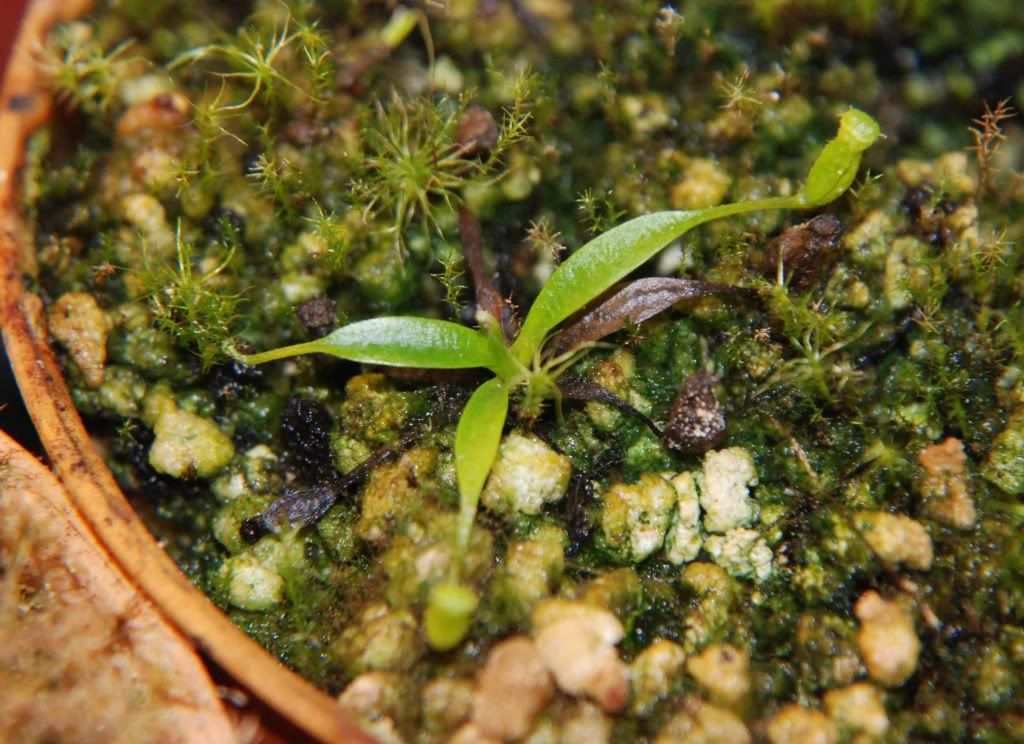 3. More naga seeds from Ricardo. At only 8 months old, these are rockets- seedlings 10 cm across already. The only things I've had that have grown this quickly have been sanguinea and tobaica.
These are happy at any temperature, from highland to warm-intermediate, and only freak out (but don't die) at ultra-lowland temperatures (constant 25C+, and even then, they grow a bit.) So a bit like sanguinea and tobaica then.
4. Seedlings grown from Ricardo listing seeds as "naga x talangensis".
Now we're talking! A true highlander, with dark purple baby pitchers. I recently learned that Ricardo lists his seeds giving likely parents.. so if there's a naga plant with seeds on it, with a male talangensis plant nearby that has recently flowered, he lists that as "naga x talangensis". So it's all a bit of a shot in the dark. Makes me all the more enthusiastic about buying more wild-collected seeds.
This is my best shot at getting a genuine naga plant so far....